We are passionate about digital and hybrid events: we make films and formats with you that move society
Wir produzieren Deine Filmidee und Dein Online-Event mit dem größten Vergnügen und technischem Fachwissen. Mit unserem modernen, mobilen Multicam-Studio können wir folgende Leistungen bundesweit anbieten: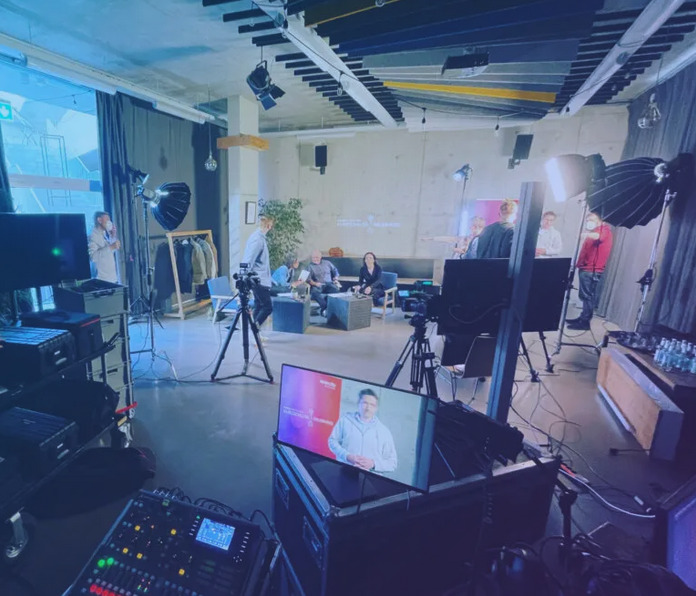 LIVEStream
Egal welcher Anlass, mithilfe unserer Livestreamtechnik bringen wir jedes Format ins Netz: Konzerte, Talkshows, Kongresse, Pressemitteilungen und Produkt-Ankündigungen – egal was und wo, wir sind extrem flexibel.
No matter which streaming platform, we support you in the run-up to the planning, during the realisation of the event and during the post-processing and publication.
Hybrid events
Wir machen wichtige Dialoge über das Internet möglich, verbinden über unser mobiles Studioequipment ihre Präsenzgäste mit Teilnehmer:innen in der ganzen Welt. Wir bringen Dein Event in das hybride Veranstaltungsformat.
No matter which meeting software you use, we support you in the planning phase, in the implementation of the event and in the follow-up and publication.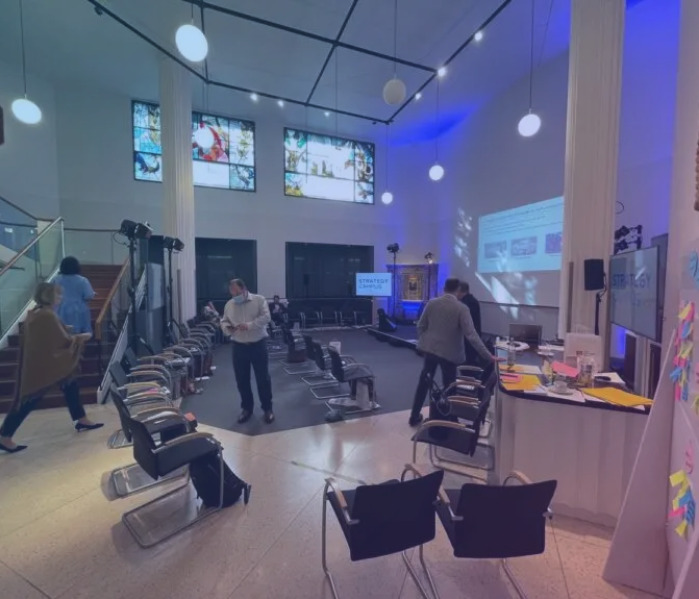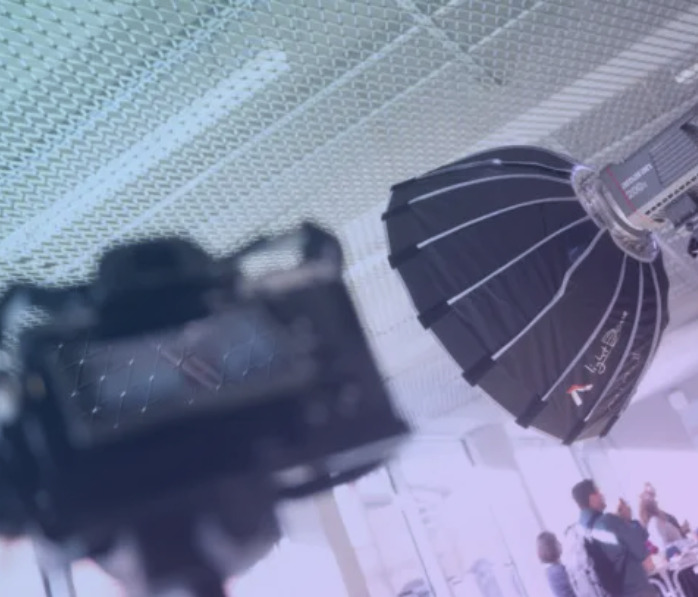 Film production
We prefer to make films together with you, taking care of the entire shoot planning, implementation and publication of the resulting content.
State-of-the-art 4K cameras and drones enable the visualisation of your video idea. From documentaries, interviews, commercials to podcast productions, we burn for all digital formats.
Event-Dokumentation
We can digitally capture the value of your event and publish it on the video platform of your choice for as many viewers as you like.
This includes entire lectures, discussions, opinions of visitors, demonstrations, speeches and all other important moments that deserve to be recorded.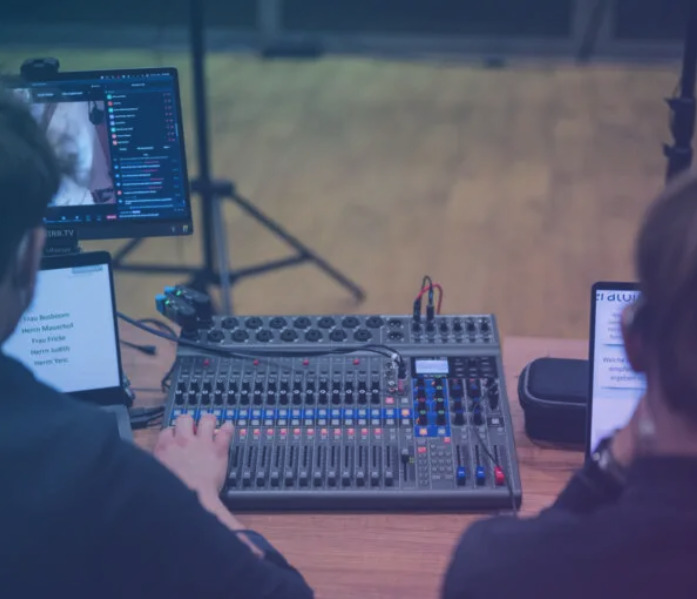 Podcast & vlog production
Der Großteil der deutschen Bevölkerung hört in ihrer Freizeit Podcast und schaut regelmäßig digitale Formate auf Youtube und Co. Mithilfe unser Podcast- und Vlog-Ausrüstung können wir gemeinsam mit Dir diese Formate auch in Deinen Räumlichkeiten produzieren. Von der Planung bis zur Veröffentlichung sind wir dabei Deine Ansprechpartner. Spannend auch für Unternehmen, die ihre Mitarbeiter:innen auf dem Laufenden halten wollen.
Drohnenvideo Produktion
Viele Projektideen lassen sich am besten aus der Luft visualisieren, dabei können wir durch modernste 4k-Drohnen auch an den ungewohntesten Orten spannende Luftbewegtbilder erzeugen.
Workshops
Wir bringen Dir und Deinen Mitarbeiter:innen grundlegendes Wissen zur Content-Produktion bei, von der Erstellung von kurzen Videos und dem dazugehörigen Schnitt, bis hin zur eigenständigen Durchführung von Livestreams und Hybridveranstaltungen.
Free instructional videos (on YouTube)
Selber produzieren, statt konsumieren. Wir glauben, jede Person ist in der Lage ihre Botschaft zu publizieren und deren Zielgruppe zu erreichen.
Trust through cooperation
We for you, a strong team on your side
Interdisziplinär, extrem flexibel und menschlich korrekt, brennen wir bei der Realisierung Deines Projekts. Die Zusammenführung der bisherigen Solo-Selbständigkeiten in eine GbR ermöglicht uns gemeinsam mit Dir zusammen jede Idee zu realisieren. Wir sind skalierbarer denn je und freuen uns auf unser Wiedersehen und Kennenlernen. Wir machen unsere Arbeit jeden Tag gerne und sehen sie als wichtigen Teil für eine Gesellschaft der Teilhabe, durch neue und technisch unterstützte grenzenlose Dialoge.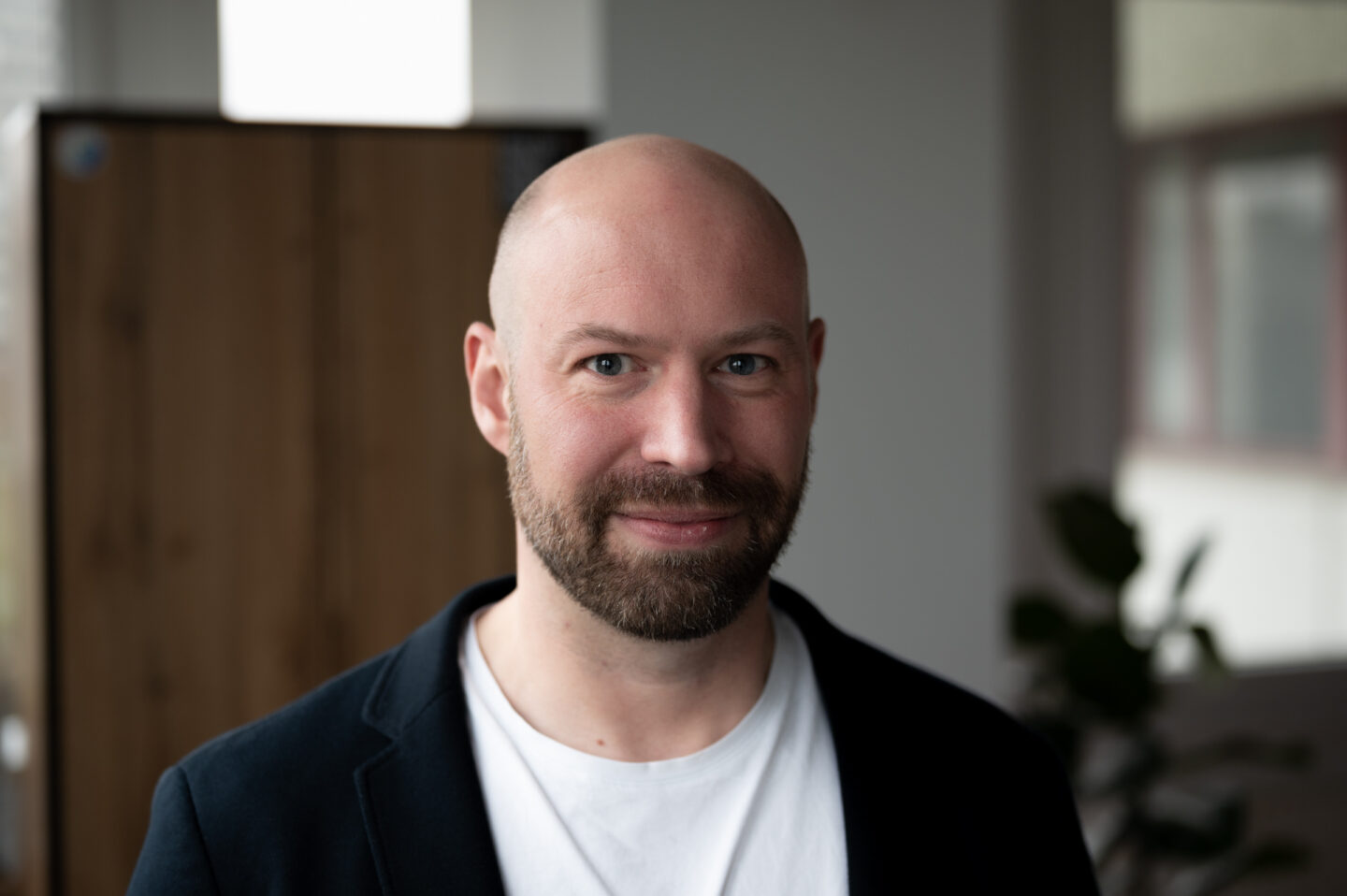 Alexander Germer
Production Management & Art Director
Verantwortlich bei der Produktion von Filmen ist Alex unser kreativer Impulsgeber für Bewegtbild. Von der Idee bis zum fertigen Film kommt hier alles zusammen. Seine Geheimkraft ist Zuverlässigkeit unter Zeitdruck und er liebt den Studio-Hund Romy sehr.
Mediengestalter (IHK bei der MMBBS Hannover)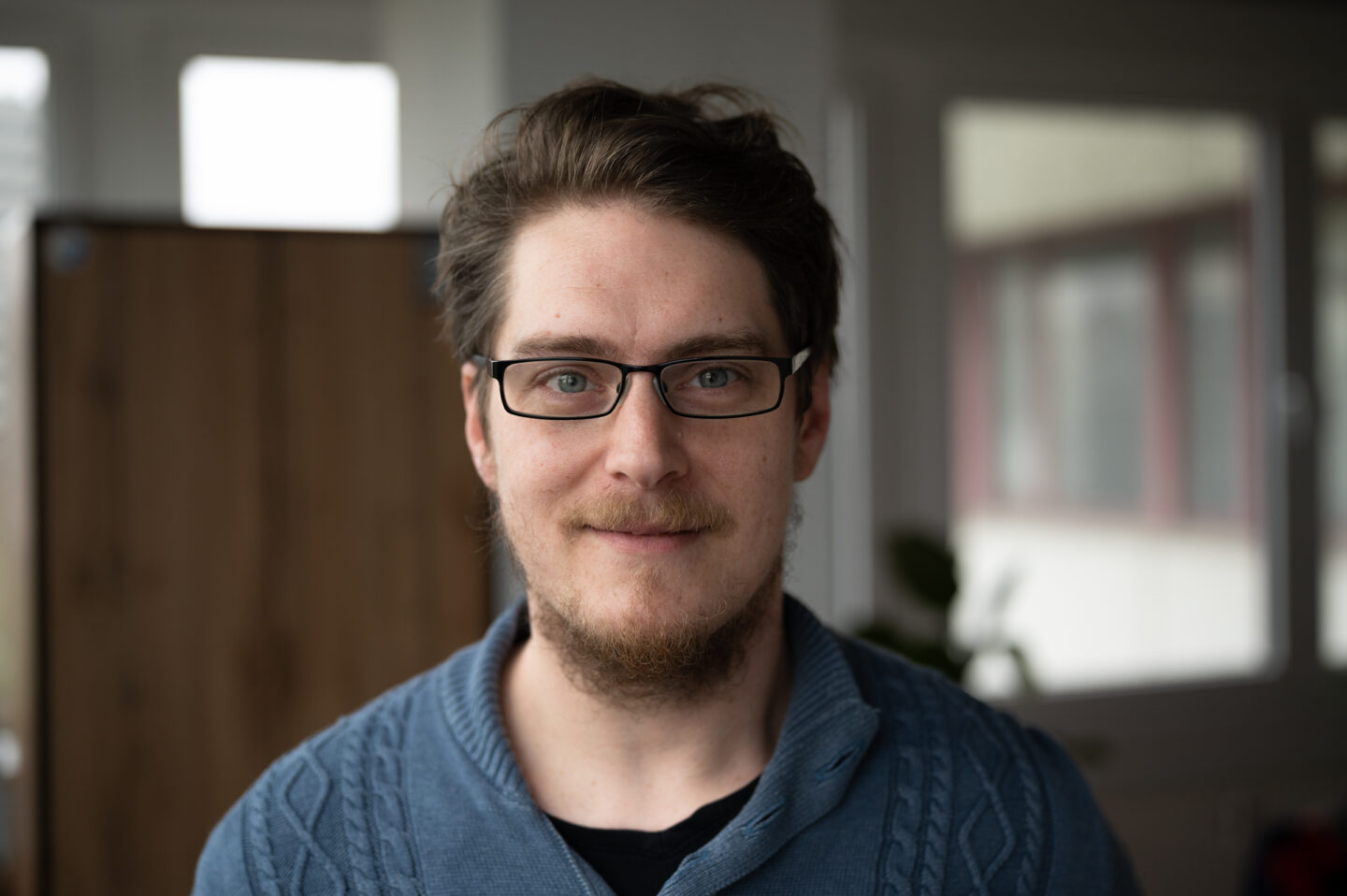 Marlo Zirr
Technischer Produzent & Live-Regisseur
Planning and realising technical sequences and dealing with production technology are among his favourite activities, along with imparting knowledge. Radiating calm and courage in live situations is his speciality.

Fachkraft für Gemeinwesenarbeit (ASH Berlin) & Mediengestalter (IHK bei der MMBBS Hannover)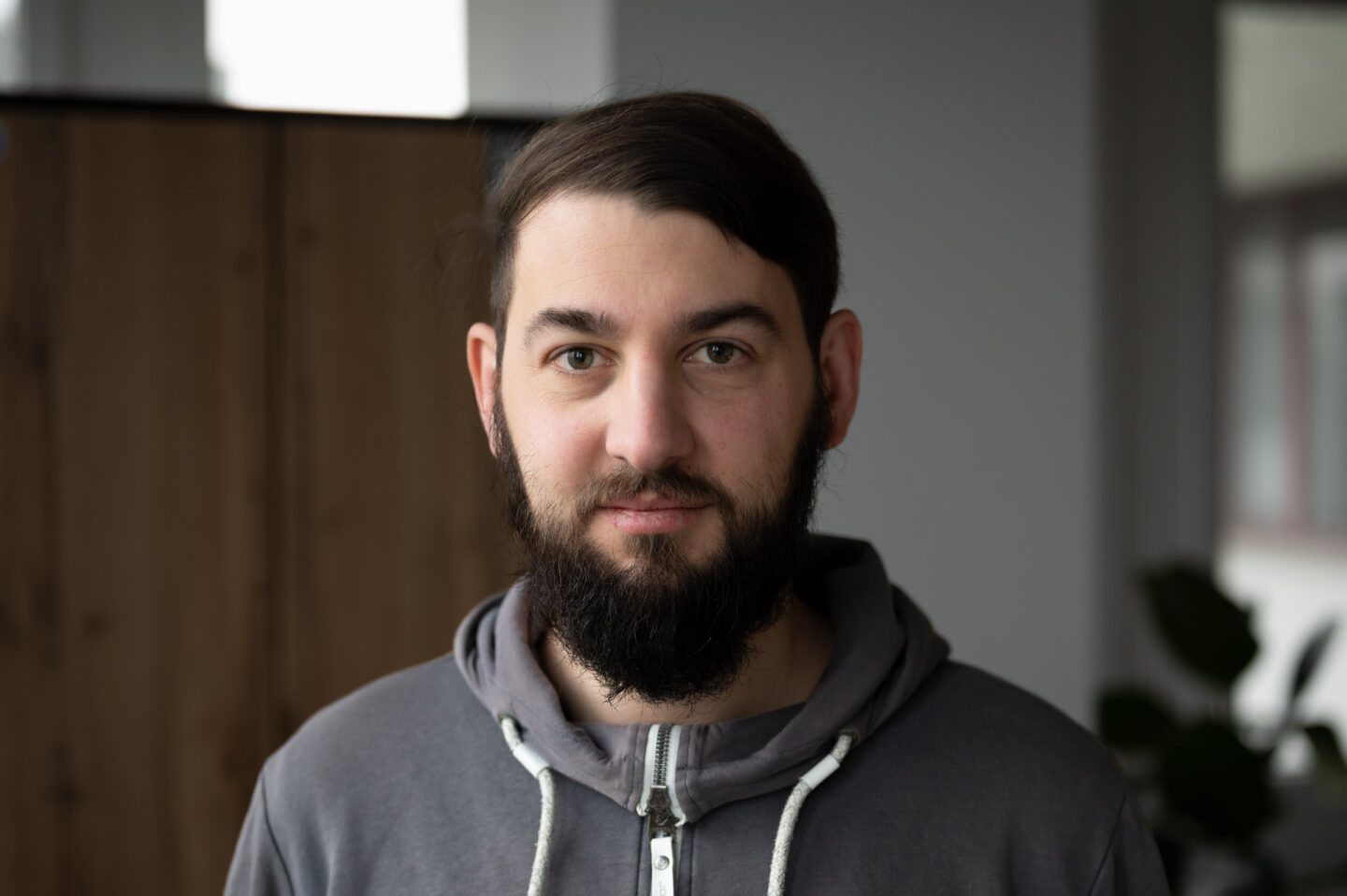 Dorian-Vasco Nagel
Technischer Produzent & Produktionsleitung
Dorians Weitsicht in jeder Produktion ist eine seltene Gabe, die zuverlässige Durchführungen erst planbar machbar werden lässt. Hinter der Kamera und vor dem Bildschirm für Schnitt und Postproduktion fühlt er sich besonders wohl.
Master of Arts in Design (HAWK)
Unseren freien Mitarbeiter:innen & Partner sind der Wahnsinn und lassen uns (e)skalieren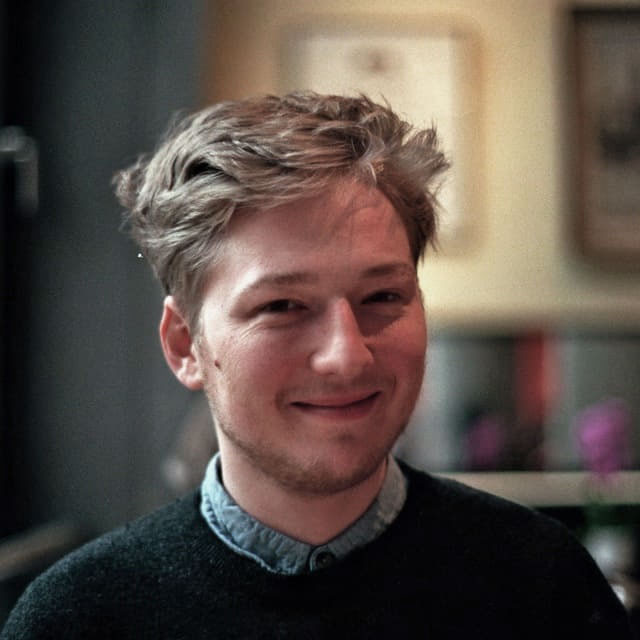 Live &
Hybrid muss
Spaß
machen
The We counts — Our values
01. Mindfulness
We try to use as few resources as possible in the productions, see the use of public transport as a realistic option and buy production hardware second-hand where possible.
02. Verlässlichkeit
Trust can only be built up where every promise and deadline is made reliably. Meeting deadlines and keeping archives of previous production materials are enormously important to us. We stand by our word.
03. Being authentic
Es ist einfach ein gutes Produkt zu verkaufen, ehrlich dabei zu sein sollte eine Selbstverständlichkeit sein. Sich zu verstellen und unnötige Hierarchien in wichtige Entscheidungsfindungen einzubringen, sehen wir nicht ein. Sei Du selbst, und sei ein wichtiger Teil der Produktion!
04. Responsibility
A big part of our job involves being hugely reliable, as live and event formats demand a high level of performance for the duration of the show.
05. Social innovation
With our work, we would like to empower system-relevant institutions and facilities to make an enormously important contribution to social cohesion through technical support.
06. Transparency
Sowohl die preisliche Gestaltung unserer Angebote, als auch die deutliche Nennung unser Partner:innen und freien Mitarbeiter:innen machen unsere gesamte Arbeitsweise transparent. Falls etwas unklar ist, einfach fragen!
Discount for public welfare and socio-cultural projects!
We know the true value of art, culture and social issues, we strive for a better togetherness with our work.
So that you don't have to do without digital formats and tools for your great work, we offer a freely selectable discount on all services.
We have already been able to support the following socio-cultural projects over the past 10 years
Everything starts with a mail