Event dokumentation creates values
If great people stand up for a good cause in one place, the moment deserves to be captured and made available in edited version to the widest possible audience.
Make use of the values of event documentation
We can record the added value of your event digitally and publish it for any number of viewers on the desired video platform. This includes entire lectures, discussion rounds, visitor opinions, demonstrations, speeches and all other important moments that deserve to be recorded.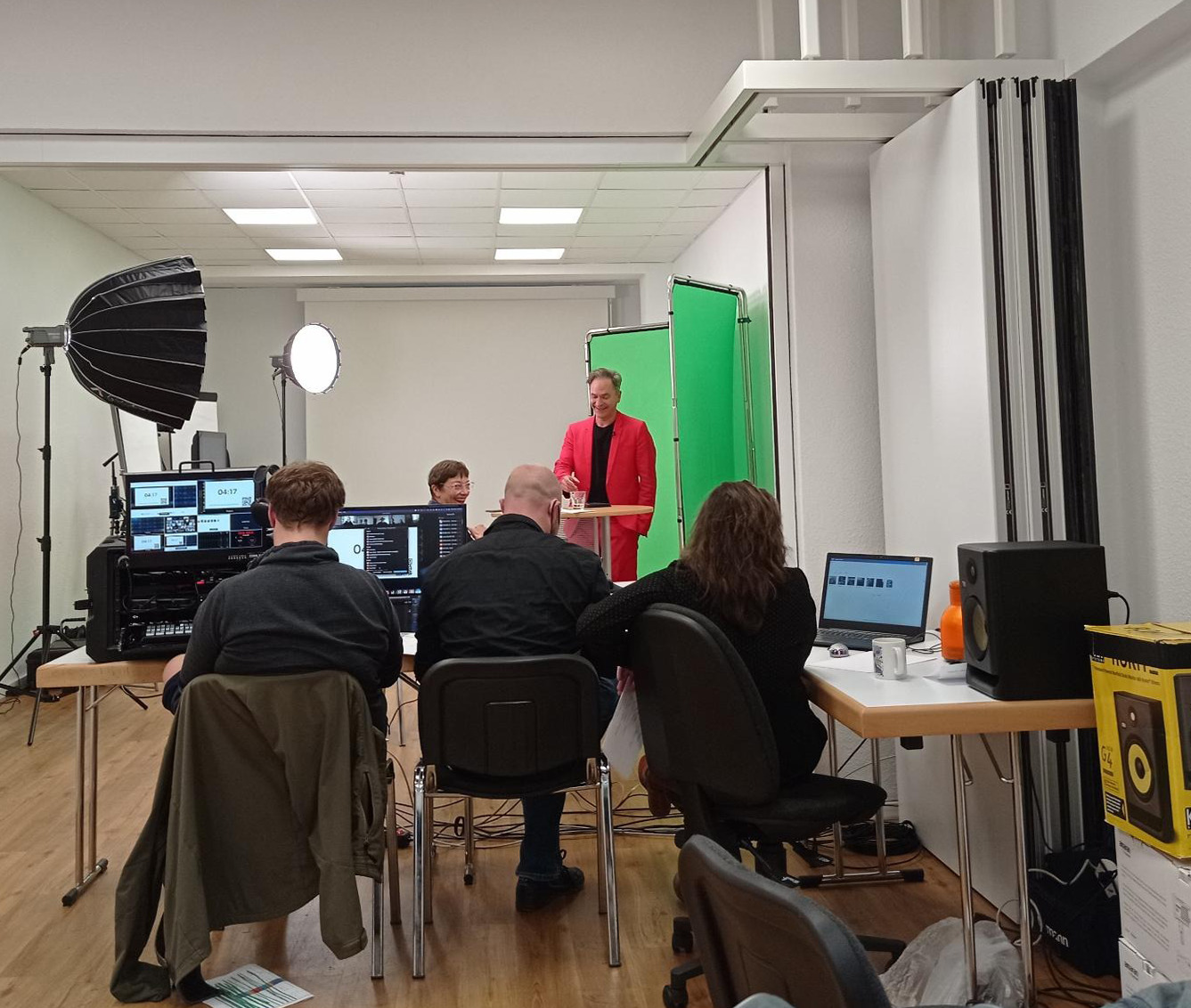 Concept and planning
In advance, you plan with us which content of the event should be recorded digitally. We decide this together based on the schedule and can use several mobile cameras in the location even if moments are taking place at the same time.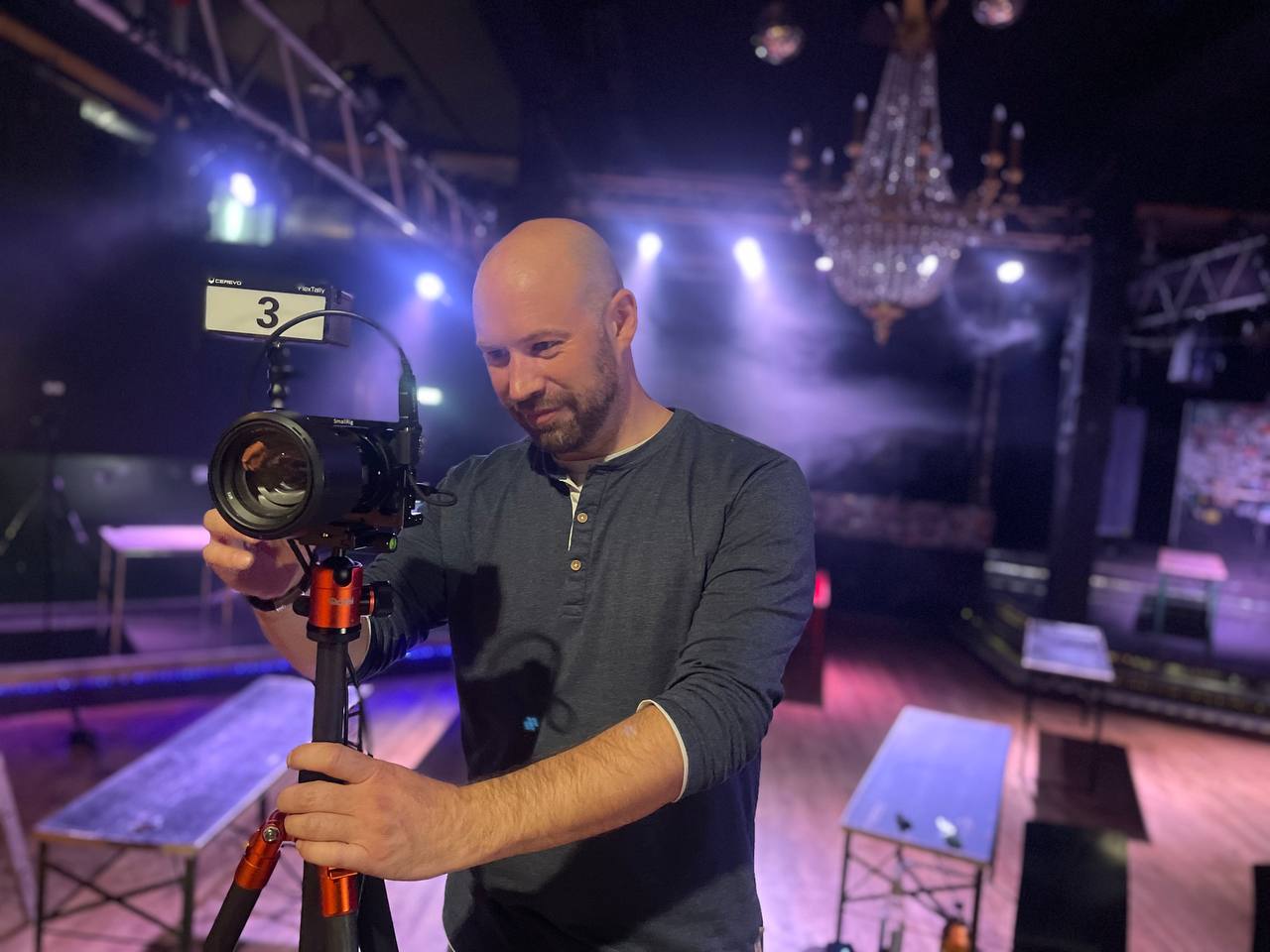 Equipment
Unobtrusive and reliable in any environment, Sony's full-frame 4K video cameras allow us to capture close-up footage even from long distances. The area of application ranges from open-air events and congress rooms to atmospheric concert cellars. We rely on our house brand Sennheiser and use their awesome microphones.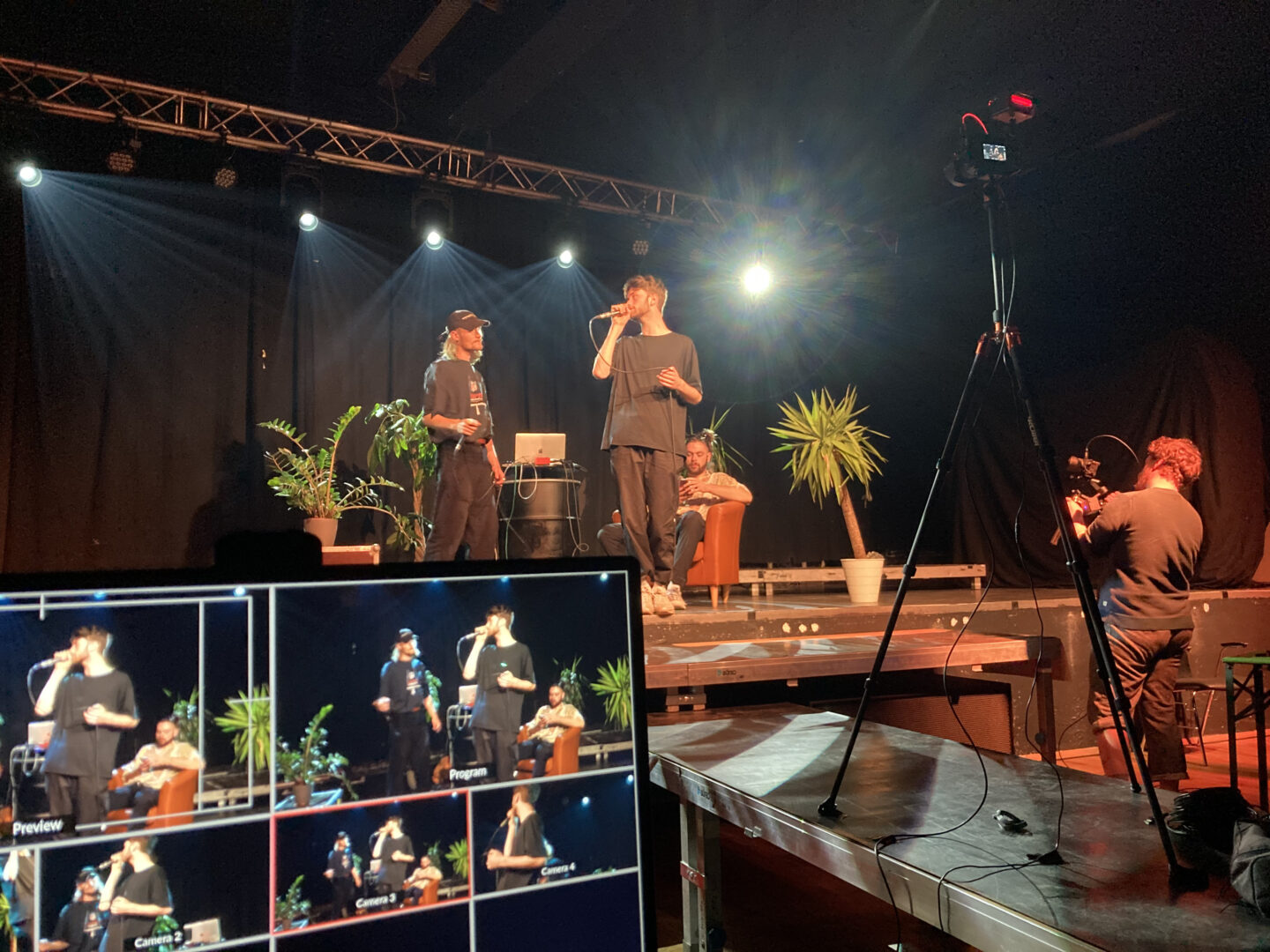 Flexible operation
A good media mix is ​​a recipe for success when it comes to event documentation: We achieve this by recording the event atmosphere, voices of the participants, recordings of lectures in split screen and multicam recordings of exciting discussions on stage. If required, the recordings can also be made available during or directly after the event.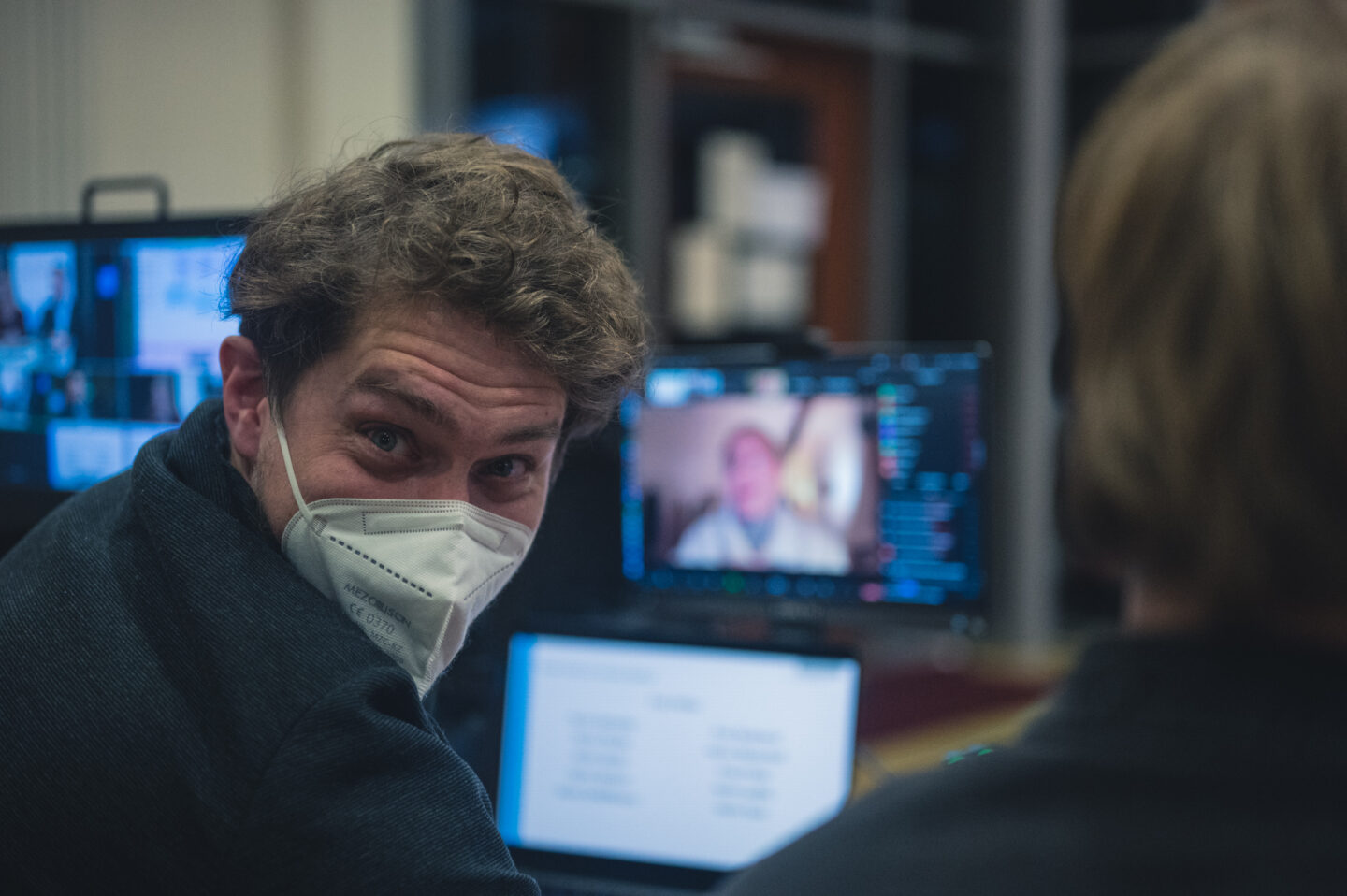 Sensible professionals
Our specialists are great people and are also there for you as a guest in quiet moments. At events with a sensitive focus, we can contribute our qualifications as specialists for community work. Ideally, you would provide us with a sociable person from your company who is best able to convey sensitive questions to visitors during interviews.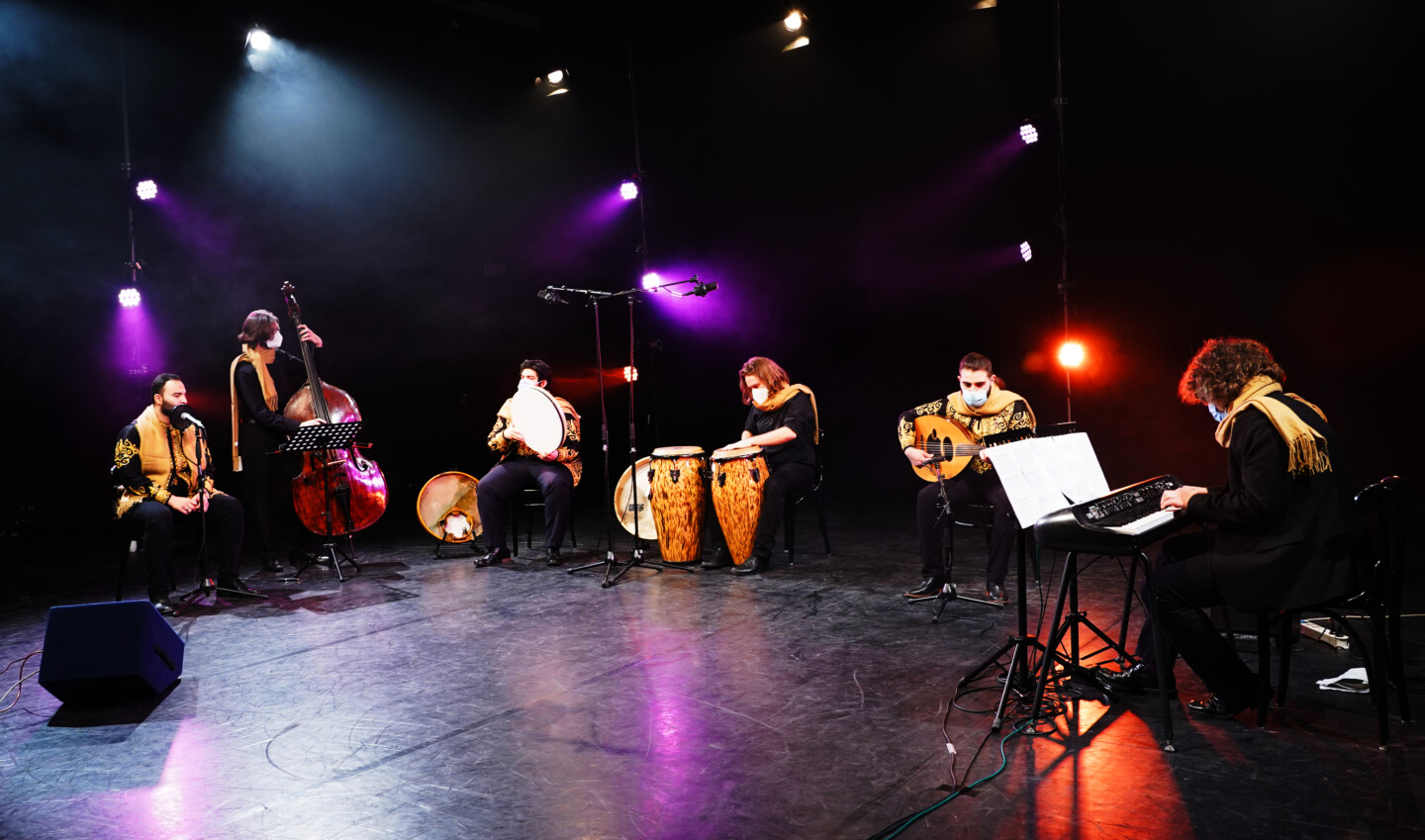 Editing and post production
Hours of event reports are difficult to consume in the modern media consumer society. After the event, we take over the post-production of all desired formats. Here individual clips and aftermovies are created and transmitted adapted to the desired platform.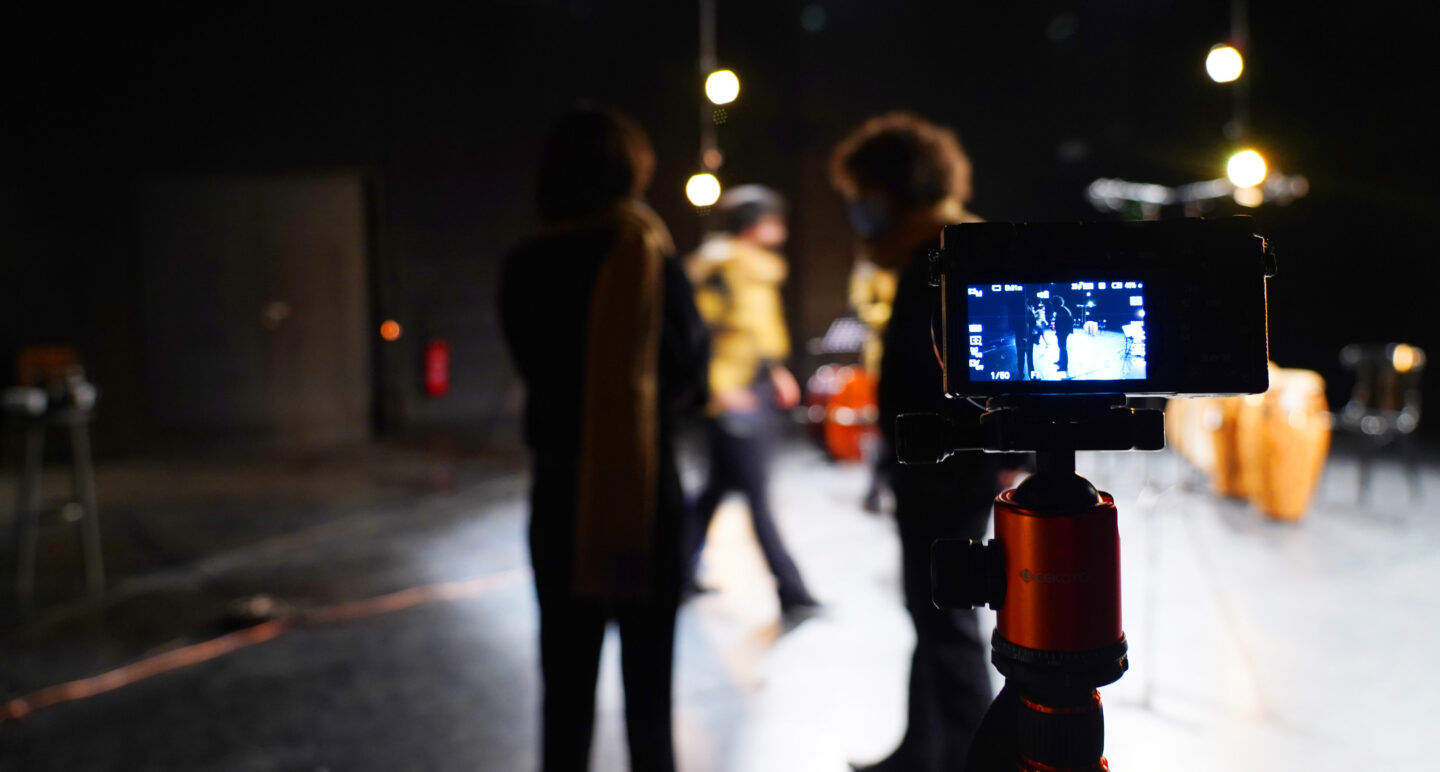 Publishing
We would be happy to publish the resulting films for you. We can serve the usual video platforms, but also offer GDPR-compliant self-hosted solutions to make it accessible to a restricted audience.
A insight into our previous event documentation
Ausstellungseröffnung Gute Nachbarschaft ist…
The exhibition took place in a celebratory setting on May 25, 2023, opened by State Parliament President Hanna Naber and Construction and Economics Minister Olaf Lies in the Lower Saxony State Parliament in Hanover. It shows the wealth of ideas and the great commitment that is shown every day in the neighborhoods and villages to ensure the cohesion of our society.
Link to website
Link zum vollständigen Film
Bündnis für gute Nachbarschaft beim Tag der Niedersachsen
Everything that makes Lower Saxony is found locally, in the neighbourhoods and in the community. On the "Tag der Niedersachsen", various projects shared their experiences in community work.
Link to website
Link zum vollständigen Film
"Thank you for the video. It turned out really great"
Aristea Kiehl, LAG Soziale Brennpunkte Niedersachsen e.V.
7. Gesundheitskongress
Digital and flexible – but also healthy? The new world of work in the Lower Saxony state administration was discussed at the health congress.
Link to website
Link zum vollständigen Film
"You guys are really fast – amazing! We are very excited about the video! The Ministry of the Interior also says 'Big applause for Alex and Marlo!'"
Nina Hildebrandt, Fachreferentin LVG & AFS Niedersachsen e.V.
Klare Kante für die gute Nachbarschaft
The Reso-Fabrik in Winsen (Luhe) organised a photo campaign with the residents in the neighbourhood. We documented the opening of the photo exhibition at the Ministry of the Environment.
Link to website
Link zum vollständigen Film
"Thank you very much for the work. The film is very nice to watch and hopefully helps our cause. There should be more visits of projects to the ministries. I think that also revitalises our democracy."
Sven Dunker, Reso-Fabrik e.V.
Wir möchten Dich ermächtigen.
Wissen ist ein gemeinsames Gut, wir möchten die Mitarbeiter:innen deiner Unternehmung in allen Bereichen der Medien-Technik schulen, damit die digitalen Werkzeuge jeden Tag für Dich zur Verfügung stehen.
Everything starts with a mail