Live reaches everybody
With live streams we bring people together, let them interactively create content and stories. No matter where, no matter how many viewers
From studio production to mobile streaming for you nationwide
Thanks to our flexible equipment and many years of experience, we can realise any stream. Together with you, of course, because we love cooperation.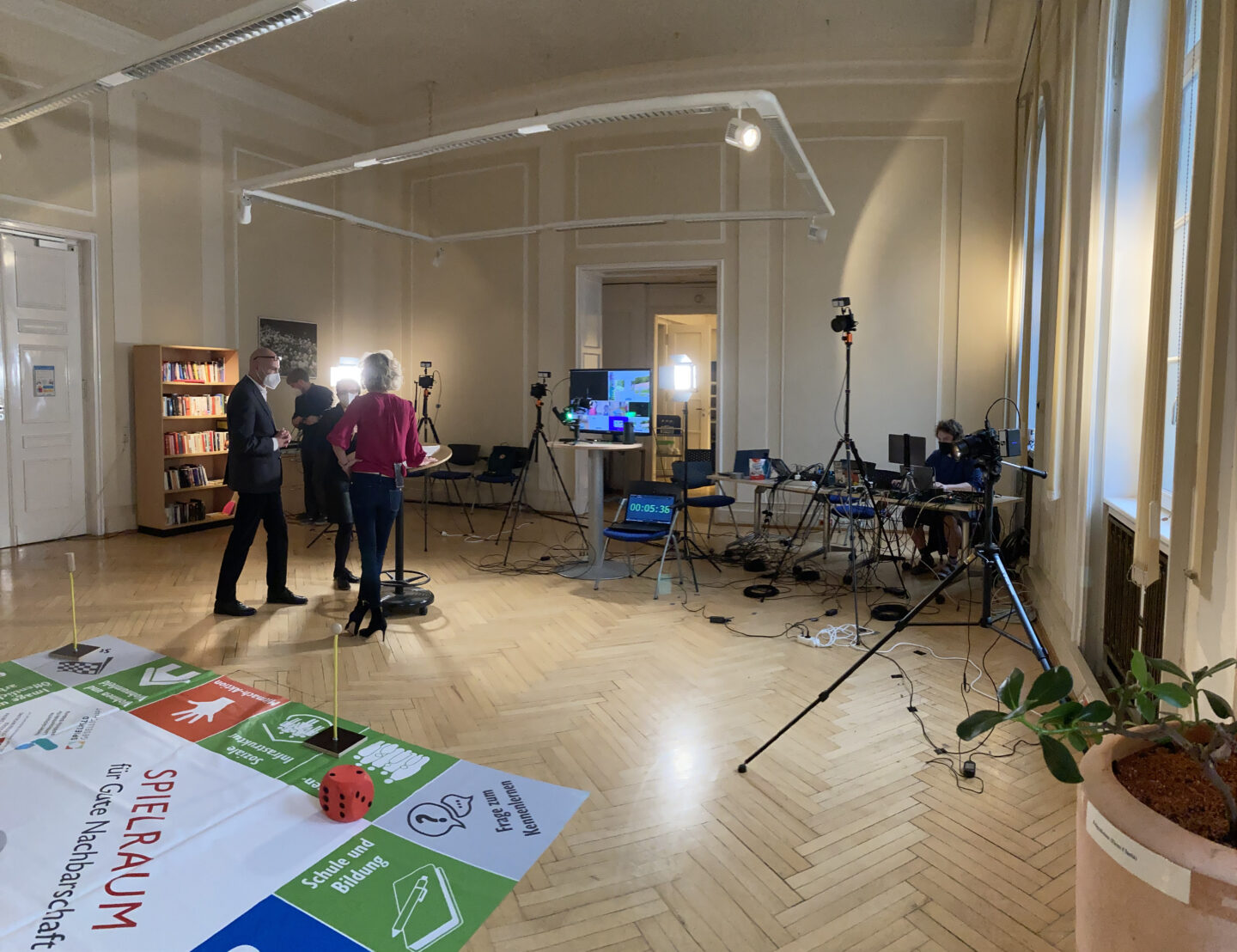 Format & planning
We accompany and advise you in the development of the format and give recommendations for the possible methodology, how you can activate your target group in a strategically plannable way - with a good plan every live stream succeeds and allows the talents in the online format to have an effect.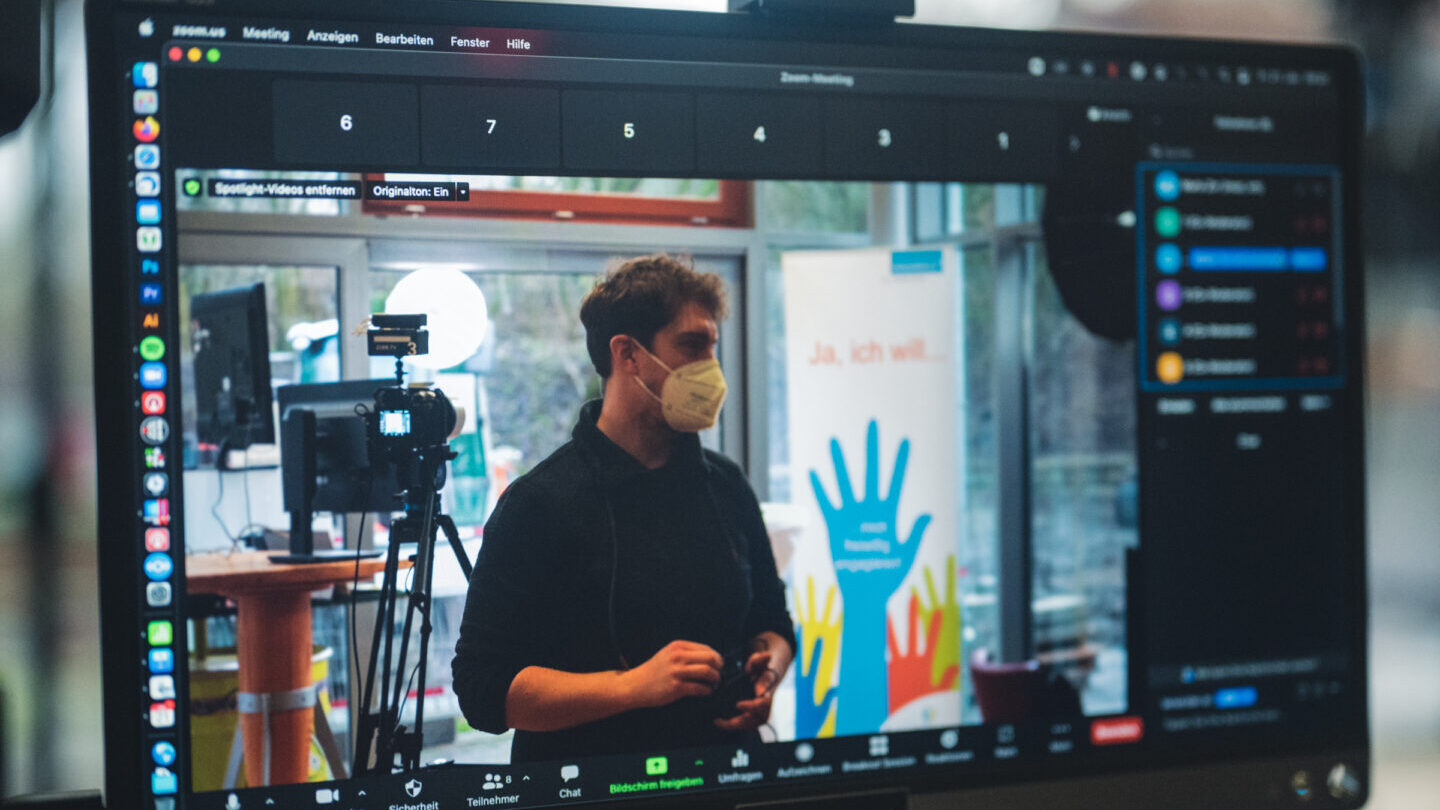 Platforms
Of course, we serve the usual streaming platforms such as YouTube, Instagram, Twitch and Vimeo. In some cases, it also makes sense to stream on several platforms at the same time, or even on a GDPR-compliant self-hosted video platform, we have a solution for that too.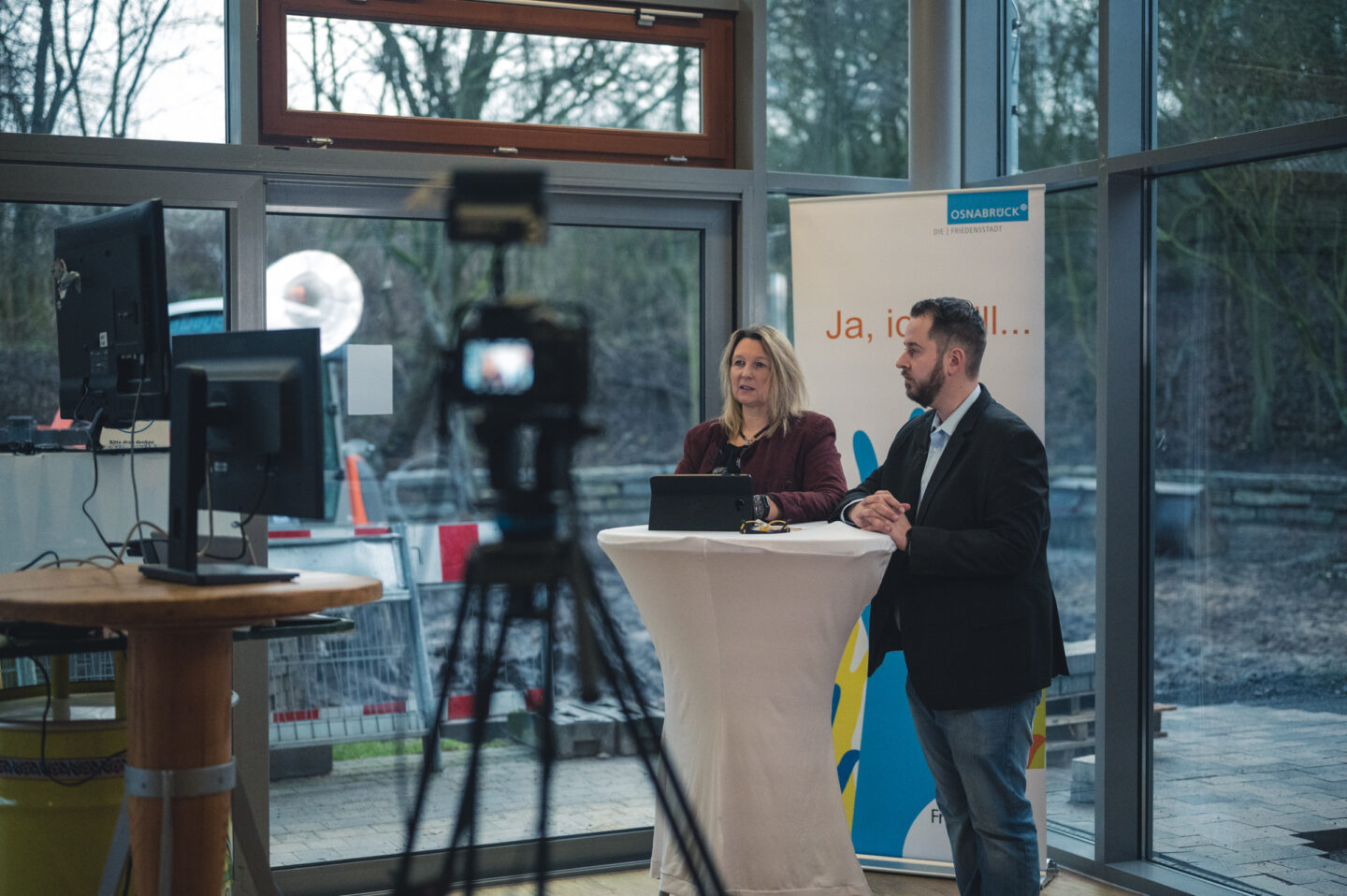 Main rehearsal
We prefer to do a dress rehearsal with you so that there are no surprises during the live stream. Connections and technical processes can be explained and played through in an understandable way.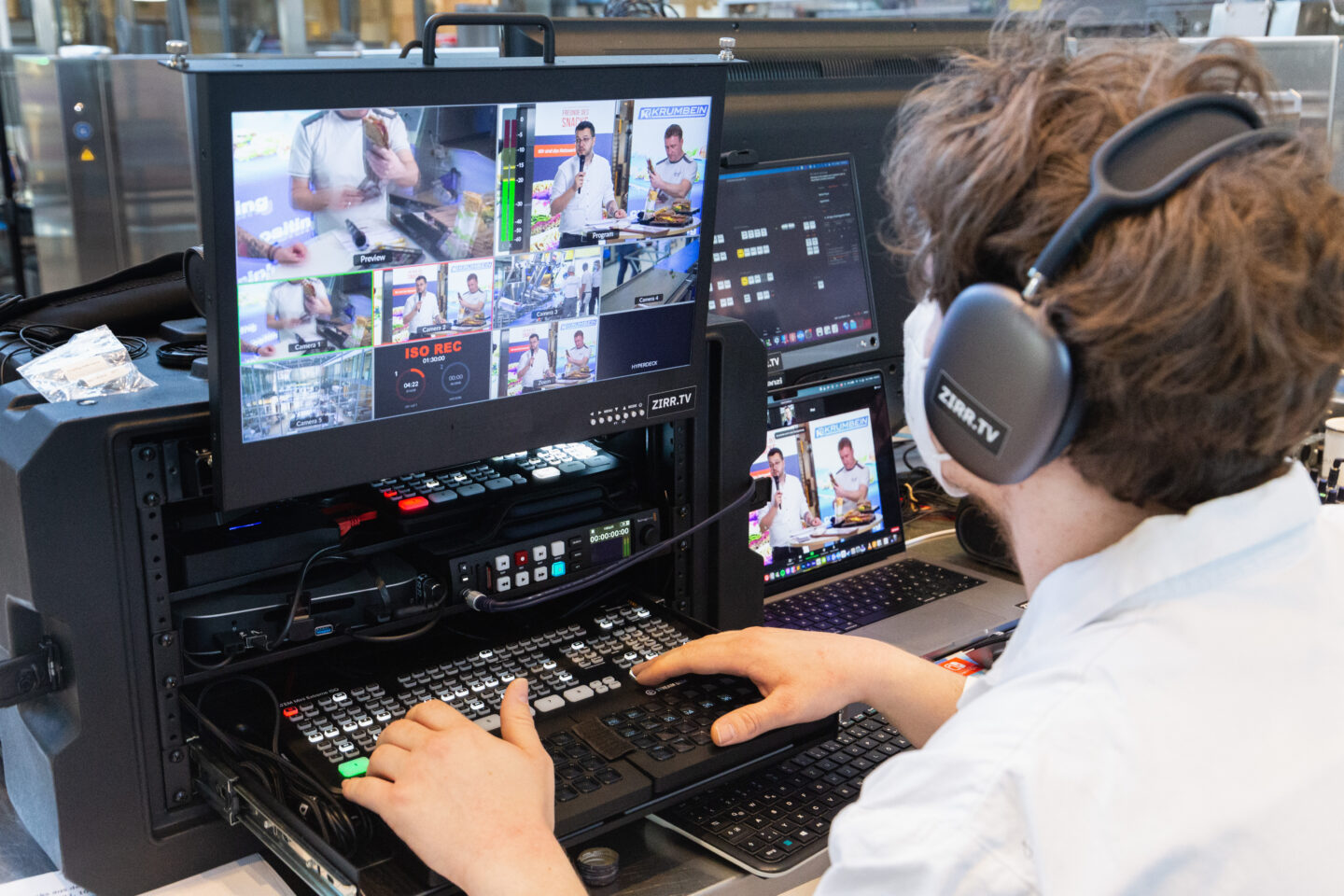 Equipment
The latest VMIX and Blackmagic video mixers are used for our live stream productions, and the reliability of these highly professional devices cannot be surpassed. Lighting system and film cameras are from Aputure and Sony full format monsters.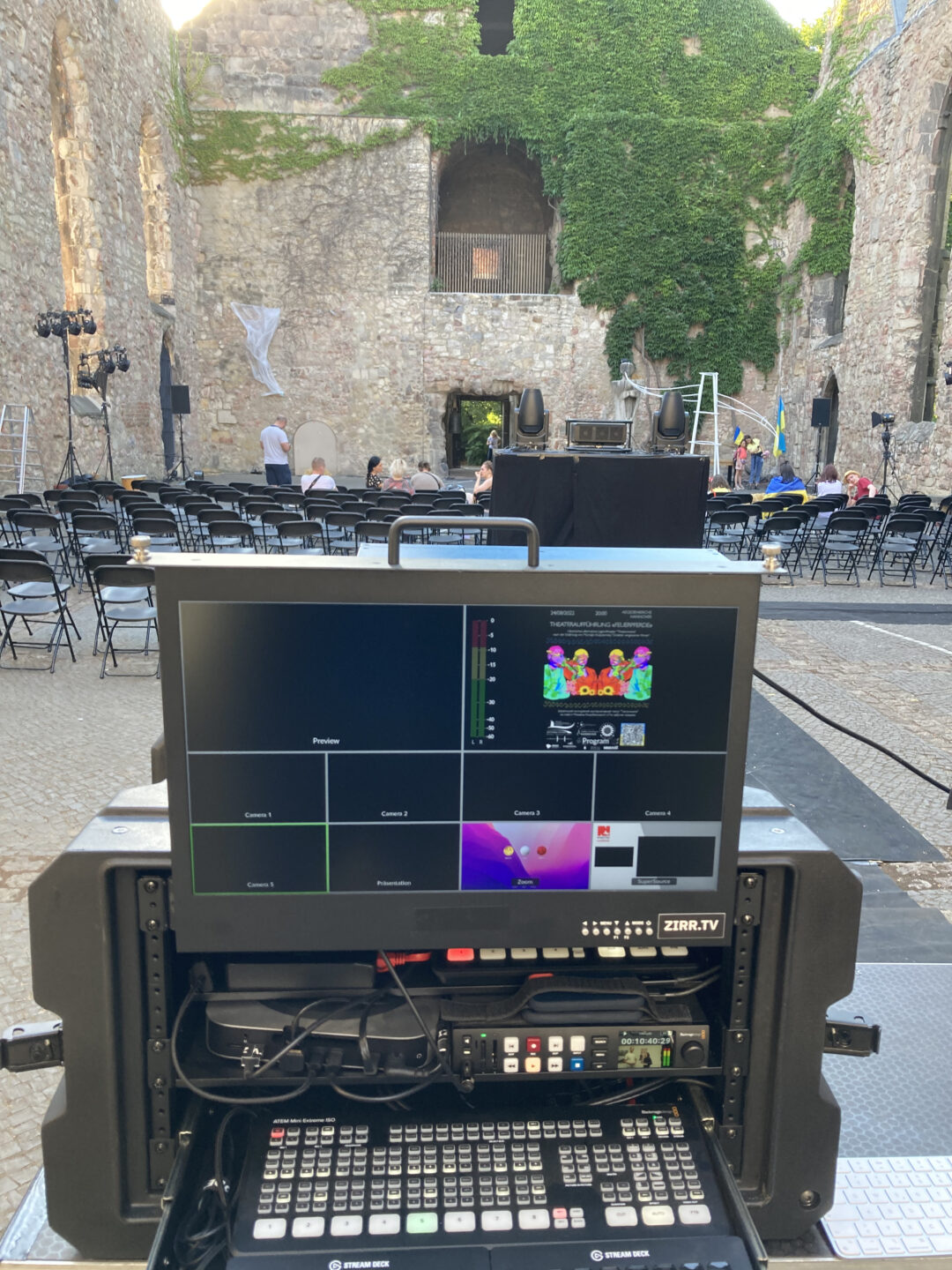 Mobile studio
Nationwide, we have the opportunity to set up our specially developed mobile live stream studio anywhere (also outdoors) in record time. Up to five camera angles bring your event within reach for your viewers in front of their home monitors. This also includes our in-house event technology, which expands every location with the missing media infrastructure.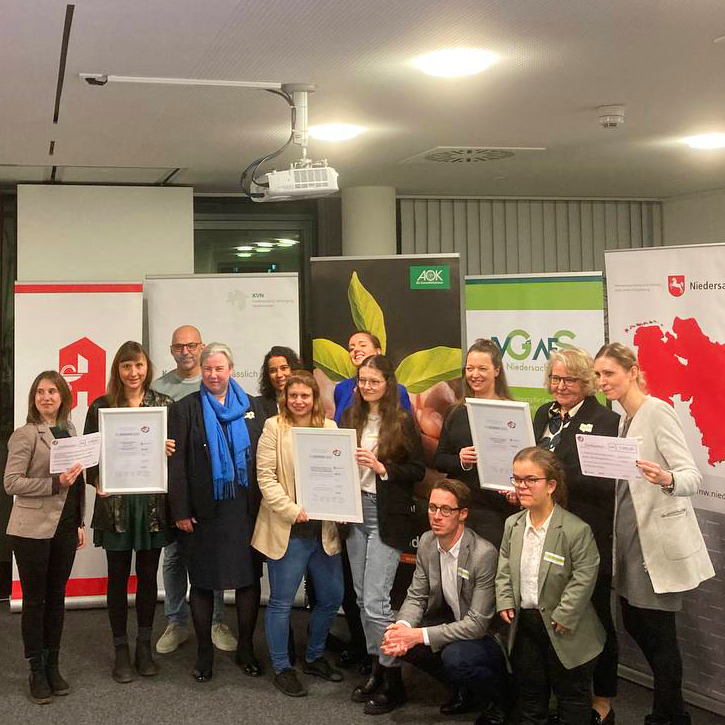 Create experiences
It's about experiences and special moments that can be experienced at the same time through the medium of the Internet, regardless of time and place. We would like to create an individual moment together with you. Each live stream is unique, which is only possible through the lively interaction of all people involved.
Insights into our previous livestream productions
Iran Revolution: Woman, Life, Freedom
Since September 2022, people in Iran have been risking their lives to protest for the right to a self-determined, humane, equal life in peace and security and are demanding a regime change. Through our live stream, this important discussion reached even more people than the more than 100 visitors in the Pavillion in Hanover.
Live-Stream "Bündnis für gute Nachbarschaft"
This interactive format with a virtual tour and more than 40 actors from more than 10 projects from Lower Saxony was created together with the Landesarbeitsgemeinschaft für soziale Stadtentwicklung e.V.
#BestJobEver 2021
For over 200 schools in Hanover and Lower Saxony, over 50 training companies were presented in the stream and questions could be answered directly in the Discord. A collaboration between the Region Hannover, Agentur für Arbeit and the Handwerkskammer Hannover.
Live Theater from Mariupol "Schatten vergessener Ahnen"
The sold-out theatrical performance in the Aegidienkirche in Hanover under the open sky was experienced by us for over 1000 other viewers in the live stream.
Snacks from the central production Live
In this webinar, we and our partner KRUMBEIN will rationally show you the advantages of central snack production and many interesting snack concepts. We were responsible for the entire technical production.
Link to project website
Link to full film
We couldn't have done so well without you. This was our largest webinar to date in terms of effort and viewership. We are very, very proud that it worked out so well.

Alexander Schirmer – Managing Director Freunde des Snacks e.V.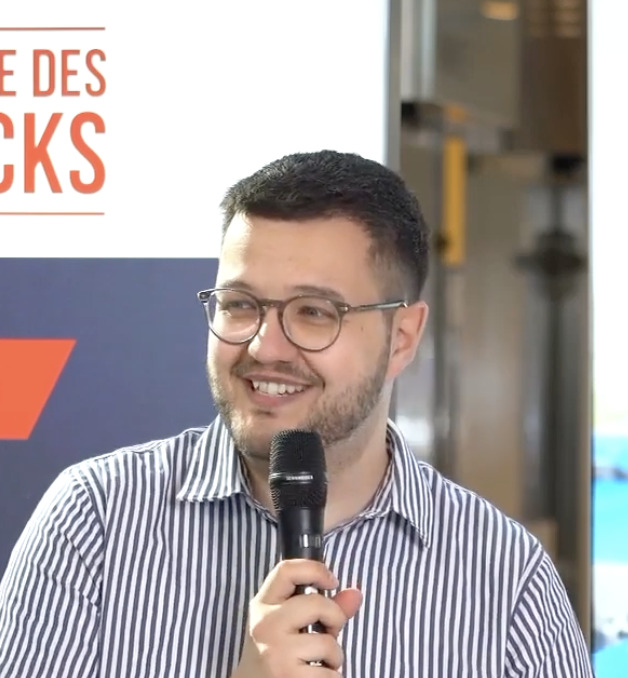 Wir möchten Dich ermächtigen.
Wissen ist ein gemeinsames Gut, wir möchten die Mitarbeiter*innen deiner Unternehmung in allen Bereichen der Medien-Technik schulen, damit die digitalen Werkzeuge jeden Tag für Dich zur Verfügung stehen.
Everything starts with a mail